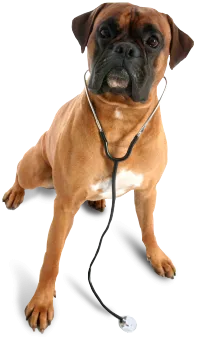 Maumee Bay Veterinary Hospital is a family owned, full-service veterinary medical facility, located in Oregon, OH . Our veterinarians and courteous staff at Maumee Bay Veterinary Hospital seek to provide the best possible medical care, surgical care and dental care for their highly-valued patients. We are committed to promoting responsible pet ownership, preventative health care and health-related educational opportunities for our clients. Maumee Bay Veterinary Hospital strives to offer excellence in veterinary care to Oregon, OH and surrounding areas Genoa, Oak Harbor, Northwood, Toledo, Perrysburg, Maumee, & Rossford. Please take a moment to contact us today to learn more about our veterinary practice and to find out more information about how Maumee Bay Veterinary Hospital can serve the needs of you and your cherished pet.
Appointments: Our receptionists and team will attempt to accommodate all requests to the best of their ability. Listed below are our hours of operation. Scheduled appointment times vary per day:
Monday: 7:30 am - 6pm
Tuesday & Thursday: 7:30am - 6:30pm
Wednesday: 8am - 3pm
Friday: 8am - 5pm
Saturday: 8am - Noon
Medication Refills: We stay open during lunch hours, with the exception of staff meeting days, for our client convenience of being able to call in and pick up medication refills. We just ask that you please call ahead for all refills, giving us ample time to get the doctors approval for your refill. Giving us 24 to 48 hours to refill your request will ensure your refill being ready for pick up at your convenience.
Emergency & Urgent Care during regular office hours: If you ever feel that your pet needs emergency treatment please do not hesitate to call or come in immediately. If it is possible to call before coming in, that allows a team member advise you on your particular emergency and allows our team to get prepared for your pets arrival.
We are also available for urgent care exams when the condition is not life-threatening but you would like your pet seen within 48 hours. Our team will work to accomidate your pet in between scheduled appointments. When you arrive, our receptionists will be able to give you an estimate on how long you may have to wait in order to be seen.
For after-hours emergencies please call the MedVet Emergency Clinic at 419-473-0328. This clinic is located at 2921 Douglas Rd. Toledo, OH 43606.
Types of Pets Seen: We are primarily a small animal practice, seeing Dogs & Cats
Payments: Maumee Bay Veterinary Hospital accepts payment via cash, check, MasterCard, Visa or Care Credit. So that we can continue to provide you high quality service utilizing the best medical technologies, we request that payment be made at the time services are rendered.
We provide treatment plans for all surgeries and hospitalizations. If you have not received a treatment plan, you are welcome to request one at any time for your expected charges.